An Urban Farm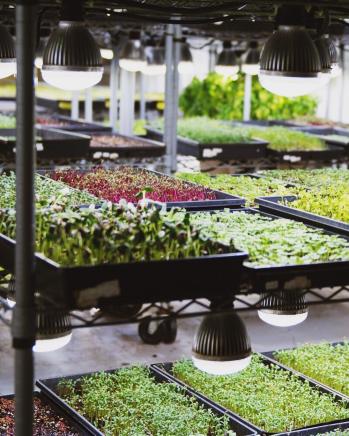 Located in the lower level of Black Pearl Ann Arbor, a seafood and martini bar in downtown Ann Arbor, you will find an operating urban farm. This little gem is part of Black Pearl Gardens of Ann Arbor.
Amazingly this small space yields enough microgreens to grace several dishes for the restaurant on a daily basis and still has plenty of bounty to spare. The garden supports several local markets and fine restaurants with a steady supply of gourmet microgreens all year long.
Black Pearl Gardens creates a unique relationship with the local chefs by allowing them to choose which varieties they would like and when. For top chefs, who change their menu frequently, this is a perfect union. Their greens are cut and delivered on the same day, washed and served to you. Now that is fresh.